A group of community churches, organizations, and generous individuals launched CityLink with a $12M investment to help our neighbors advance their lives out of poverty through holistic care.
​
CityLink is a client-centered approach, built on the strength of our city's and nation's best practices. Our mission is to show God's love to those in need by providing an integrated path to holistic life change.
God has blessed our journey with new partners and more clients engaging with us every year.
With experience, we have gained insights on how to better serve our clients.
Poverty affects all corners of our community but is concentrated in the urban core, disproportionately affecting people of color.

Our clients come to us from neighborhoods across Cincinnati and Northern Kentucky, all searching for a path forward for themselves and their families.

Outcomes show that our holistic approach is effective: CityLink clients make significant progress advancing out of poverty, increasing their annual income by an average of $9,226.42.
​
CityLink was recently selected from more than 130 submissions as a semi-finalist for the national Economic Opportunity Challenge by leading national foundations.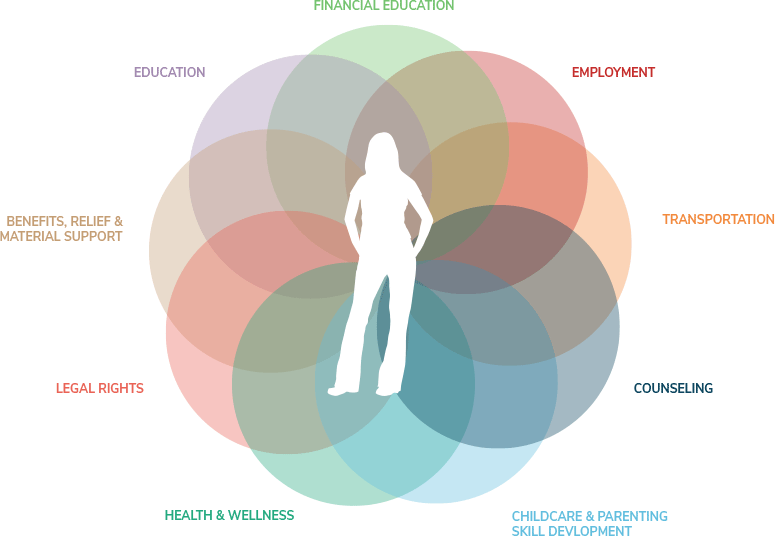 Clients engaged in an Industry Training increased their earnings by an average of 170%.
Baseline - $11,814
Current - $41,808
Baseline - $11,952
Current - $41,304
Baseline - $5,316
Current - $23,520
Average wage of program graduates who gained employment in the respective sector.
Being privately funded gives CityLink the freedom to move fast and continuously improve. As we measure outcomes, we adjust offered services, improve the way programs are run, and optimize the order of services for clients to attain and sustain their goals.
CityLink is in a strong financial position, has a mature operating model, and has the capacity to serve more clients more effectively through our collaboration.
​
We are now preparing to broaden the reach and impact by expanding our campus.
​
​
RE-IMAGINE HOPE FOR OUR COMMUNITY
Amidst our current crisis, we choose not to look inward for self-preservation but to look outward for new opportunities to better serve our clients and community.
​